Switched Outlet Wiring Diagram
Take a closer look at a switched outlet wiring diagram.  You may want to have a plug that has a lamp plugged in and is operated by a switch while keeping the other outlet hot.  If that is the case, pick the diagram that is most like the scenario you are in and see if you can wire your outlet.  This might seem overwhelming, but by following the diagrams below you to can be a DIY master!
Not sure about switch outlet wiring...need help wiring a split receptacle?  
---
Option #1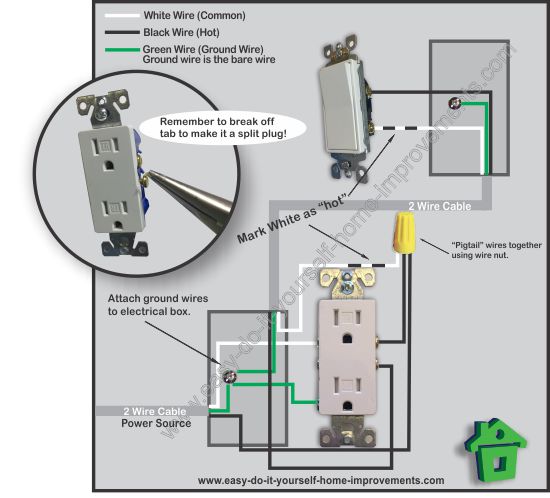 ---
Option #2
---
Is there a scenario you do not see it here? Contact me and I will help you out.

---
Option #3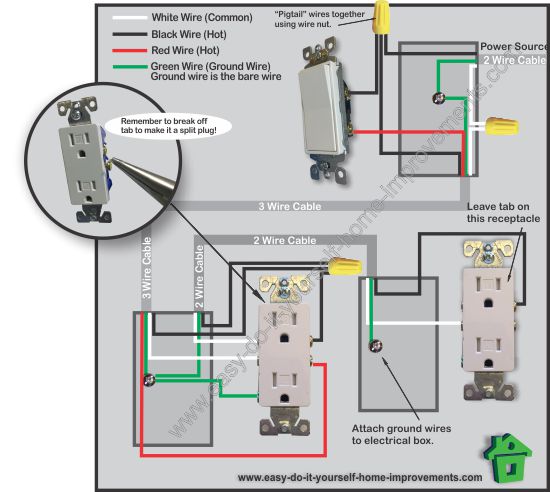 ---
Option #4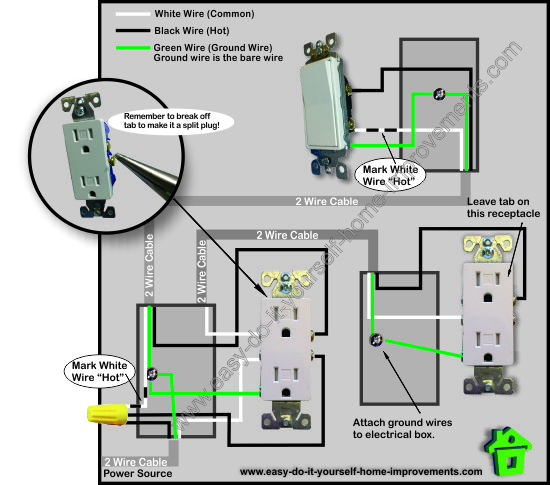 Did you do it?  Where you able to complete the project and wire up a switched outlet?  Congratulations you just saved yourself money by not hiring a professional and you should be proud of yourself.  <High five>
Hope the switched outlet wiring diagram have helped you become a diy'er.
---
---
Hey, doing it yourself is great but if you are unsure of the advice given or the methods in which to job is done... don't do it. This site is merely a collection of how some people do home improvements. There is no way we can anticipate every situation and we do our best to inform of any risks for each job. Be sure to check local building codes for proper installation and permits. 
If in doubt, hire it out.
---