You can do it with 
Easy Do It Yourself Home Improvements!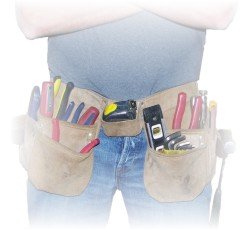 Easy do it yourself home improvements can really make a difference in the way you feel about your home. I truly believe that you appreciate your "stuff" a lot more if you have a hand in making it… I know I do.

I love working with my hands and solving problems. That is probably why I am often referred to as the "fix-it" guy.
When you do it yourself, not only do you feel good about yourself, you can save tons of money on your home repair costs. And I know as well as you that saving a few pennies here and there can really make a difference.
Even if you have never lifted a hammer or opened the ratchet set you got as a gift one year, (don't worry, I won't tell). I can help you become a tried and true handyman. (this also applies to you women… it is a generic term)
---
HOW?
---
I have been there, done that. I have made all the mistakes so you don't have to. If you want to know how to install a toilet or how to install a dishwasher, I can give you some real life experience and help with all your do it yourself projects.
• Installing laminate floors?
• Framing some walls in your basement?
• Flooring?
• Need some help with plumbing in a sink?
• How about some wiring advice?
Yes, you can do it with easy do it yourself home improvements!
---
Hey, doing it yourself is great but if you are unsure of the advice given or the methods in which to job is done... don't do it. This site is merely a collection of how some people do home improvements. There is no way we can anticipate every situation and we do our best to inform of any risks for each job. Be sure to check local building codes for proper installation and permits. 
If in doubt, hire it out.
---